Organize To Beautify Services
Are your "things" taking over your world? Are you hesitant to invite people into your home because of the clutter? Do you wish you could renovate or redecorate but know it would be pointless unless you clear away the stacks and piles first?
No matter whether your personal clutter demon is clothing, books, furniture, knick-knacks, or just piles of miscellaneous items — I will teach you how to reorganize your belongings in a way that frees you from feeling frustrated and overwhelmed. I will help you create a logical home for everything you own, as well as a routine for making sure everything gets back in its proper place. And just like magic, you'll find every aspect of daily life easier!
GARAGE / ATTIC / STORAGE UNIT ORGANIZING
Are your storage spaces filled with unidentified boxes of miscellaneous stuff? Do you pay a monthly fee for an off-site unit with no idea what the heck's even in there? Do you keep piling things into your attic or basement, only to discover later that your belongings have been ruined by heat, bugs or moisture? Would you like to be able to park your car/bike in a garage that is currently full of clutter?
You don't have to be trapped by your storage any more! I can help you clear out items that no longer serve any purpose in your life — as well as find creative ways of putting useful items that have ended up hidden away back into service. If you need off-site storage, I will show you how to organize your unit in a way that makes the best possible use of every square inch. Once we've whittled away the excess, you might even find that you can get by with a smaller unit — or none at all!
CLOSET ORGANIZING AND DESIGN

Are your clothes jammed so tightly into overstuffed closets that you can never find what you're looking for? Are your favorite outfits overflowing onto the bed, chairs and floor?
My job is to create a closet that you love. Together, we will decide the fate of each article — kept and contained (if it's something you love and that fits) or donated, sold or gifted. I will revamp your storage so wearables are organized in the most space-efficient and aesthetically pleasing way possible. We can work with what you have or work with custom closet professionals. And when I'm done, you'll find yourself getting ready faster each morning — with less mess and less frustration! 
COLORIZATION WARDROBE STYLING TAKES ON NEW MEANING!!
Do you have so many wonderful pieces in your closet, yet you are unsure of how to put them together? Do you want someone who is not afraid of color and fashion to come in and help you decide. There are those classic pieces and trends that can mix so well. I would like to help you decide what goes with what. This will eliminate a spending habit that in uncertain times, you might not need, put in place. When our session is finished, you will understand what goes with what, and at least, be the best dressed on the block! Let me help you put together a wardrobe that will be, professional when needed, fun, fashionable and enjoyable!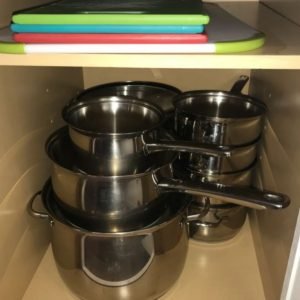 KITCHEN ORGANIZATION
Is your kitchen storage cluttered with never-used appliances and cookware? Have you forgotten what your countertop looks like underneath all the clutter? Are you tired of the dining room table being covered in laundry instead of food?
I will take your dream kitchen, with cabinets, drawers and pantry and set it up to support your cooking style and best food practices. I'll fashion time-saving systems for grocery shopping and meal prep — so that you can eat fresh delicious meals that you make yourself, instead of the fast-food take out your clutter has been forcing you to consume!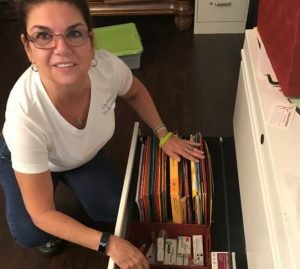 HOME OFFICE ORGANIZING
Is your home office a space with no definition, no structure, no systems for keeping things in order? Do you feel so overwhelmed at the thought of filing that you just leave all your paper in piles? Would you be able to grab your most important documents and go in case of emergency?
Whether you run a home-based business or are responsible for keeping a busy household on track, I can help you do it more efficiently and effectively. I will determine what type of data storage works best for the information you collect and your filing habits. Then I will design a customized process for keeping ahead of the paper monster on a daily basis. Together we will tackle every aspect of your home office — from organizing financial paperwork to organizing your calendar, from setting up a functional workspace to finding a better way of storing office supplies. Once I'm done, you'll find yourself getting more done in less time and with less stress!
HOME RESTYLING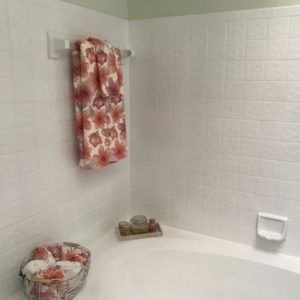 Do you wish your home were more inviting? More comfortable? More sophisticated? More homey? Are you trying to sell your home, and need help making it more appealing to buyers?
Let me put my eye for design to work on your behalf. I will revamp your living spaces for greater comfort and enjoyability. I will help you select colors and situate furniture and beloved items in an aesthetically pleasing and functional way. You will love your living environment again or be proud to show your home to potential buyers.
DOWNSIZING YOUR HOME
Are you in a place where you know you need to downsize, but the very thought causes you sleepless nights? Does the thought of pairing down seem like a monumentally overwhelming task?
I can take the pain out of cleaning out your current home and preparing for the smaller home. I will consider the architecture of your new home and help you decide what you really want to bring with you… from a lifetime of gathering prized possessions. I will make suggestions and recommendations for style choices, so you can focus on what really matters. Your adventure in a new house should be stress free.